A family business spanning eight generations
Joh. Wilh. von Eicken GmbH is one of the few independent family businesses in Germany that produces the whole range of tobacco products, from raw tobacco to the final product itself.
The company's roots trace all the way back to the year 1770, when Johann Wilhelm von Eicken started producing tobacco in Mülheim an der Ruhr. True to his company motto "Tobacco passion since 1770", the company founder laid out his vision to create tobacco products that give people moments of enjoyment and a pronounced sense of joie de vivre.
Our understanding of tobacco has grown from its historical base, meaning that we only set the highest standards in terms of tobacco quality. The combination of many years of experience with robust innovative strength and flexibility is the key to our success. We constantly strive to realise new products and ideas, as well as optimise internal production processes and expand our distribution channels, in order to meet the needs of our expansive customer base around the world. This applies to the development of new products and organisational processes within the company, as well as our commitment to safeguarding environmental protection measures.
From generation to generation, the members of Eicken's family and company employees have shared their in-depth experience.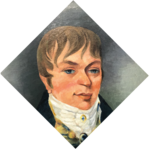 1749
Birth of the founding father, Johann Wilhelm von Eicken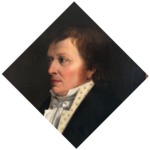 1770
Company incorporation and the birth of Gerhard von Eicken
1804
Death of the founding father, son Gerhard takes over the business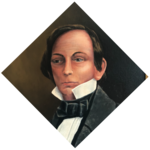 1806
Birth of Johann Wilhelm, son of Gerhard
1824
Death of Gerhard, his son Johann Wilhelm (born in 1806) becomes the successor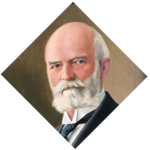 1846
Birth of Carl Heinrich von Eicken
1877
Construction of the new von Eicken factory at Wilhelmstraße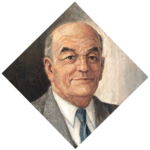 1878
Birth of Johann Wilhelm, the grandfather of today's senior executive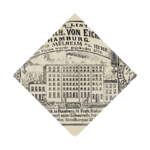 1886
Von Eicken acquires a tobacco factory in Hamburg, because the customs link to Hamburg is right on the doorstep
1901
Fire in the rented Von Eicken factory facilities belonging to the company H.W. Heidmann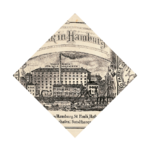 1903
Re-inauguration of the burnt down Von Eicken factory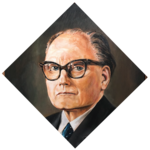 1905
Birth of Johann Wilhelm von Eicken, the father of today's senior executive
1914
By now, Von Eicken has successfully increased sales twentyfold since 1887
1921
Company conversion of Eicken, which was previously an ordinary partnership, into a limited partnership with father and son as personally liable partners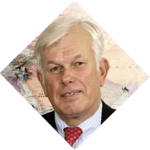 1942
Birth of Joh. W. von Eicken - today's senior executive
1943
Allied bombers destroy the factory in Mülheim, and then four weeks later the "Kontorgebäude" facility in Hamburg, as well as the private residence of the von Eicken family
1945
Factory closed as it is needed for X-ray machines. The business transfers into the hands of the son
1948
Official permission to produce tobacco brings with it renewed optimism, if raw tobacco had been available
1970
Death of Johann Wilhelm von Eicken, the father of today's senior executive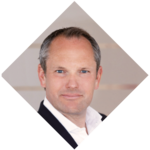 1970
Birth of J.W. Marc von Eicken - today's executive
1973
The Federal Republic of Germany and the GDR become members of the UN
1982
Relocation of the company from Hamburg to Lübeck - the new company headquarters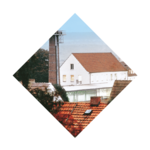 1992
Takeover of the tobacco producer Dingelstädt by Von Eicken
1997
Marc von Eicken joins the family business, now in its eighth generation
2002
Marc von Eicken becomes second managing director of Joh. Wilh. von Eicken GmbH
2013
All production phases from tobacco preparation to packaging are executed and controlled in the company according to International Food Standard 6 (IFS). Von Eicken has been certified with this superior seal of quality since February 2013
2019
With the purchase of a new company building facility, Von Eicken shows a clear sign of growth and its sense of loyalty to the company's chosen location in the Hanseatic city of Lübeck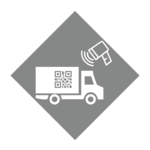 2019
All cigarette and fine-cut tobacco production lines are EU-TPD "track and trace" compliant
Joh. W. von Eicken takes up the management reigns of the company in 1970, now in its seventh generation. He manages the company together with his son Marc and remains active in a strategic corporate leadership role.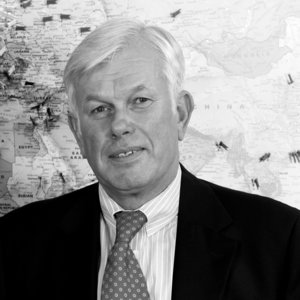 Marc von Eicken joined the family business, now in its eighth generation, in the year 1997 and was appointed the second managing director of Joh. Wilh. von Eicken GmbH. Since then, he has led the business together with his father Joh. W. von Eicken.